France
Champagne/Sparkling Wine
Vins Mousseux, Blanc de Blancs, Le Grand Courtâge, France, NV  Glass: 16
Vins Mousseux, Rosé Brut, Le Grand Courtâge, France, NV   Glass: 16
Champagne, Grand Brut, Perrier-Jouët, Epernay, NV    Glass:  25   750ml: 100
Champagne, Rosé, Nicolas Feuillatte, Epernay, NV   130
Champagne, Brut Premier, Louis Roederer, Reims, NV    150
Champagne, Blanc de Blancs, Ruinart, Reims, NV    375ml:  85 750ml: 160
Champagne, Special Cuvee, Bollinger, Ay, NV   170
Champagne, Cuvée Rosé, Laurent-Perrier, Reims, NV   170
Champagne, Brut Rosé, Louis Roederer, Reims, 2012   180
Champagne, Rosé, Ruinart, Reims, NV  200
Champagne, Brut Rosé, Bollinger, Ay, NV  200
Rosé
Rosé, Grenache/Cinsault/Syrah, Domaines Ott, 'BY OTT', Cotes de Provence, 2019 Glass: 16   Bottle: 62
Rosé, Mourvedre/Grenache/Cinsault, Hecht & Bannier, Bandol, 2017   Glass:18  Bottle: 70
Rosé, Mourvedre/Cinsault, Chateau Pibarnon, Bandol, 2019   95
Mexico
White
Chardonnay/Vermentino, Casa Magoni, Valle de Guadalupe, 2018  Glass: 16  Bottle: 62
Sauvignon Blanc, Bodegas Henri Lurton, Valle de Guadalupe, 2018 Glass: 18  Bottle: 70
Chenin Blanc, Bodegas Henri Lurton, Valle de Guadalupe, 2018 Glass: 20  Bottle: 78
Chenin Blanc, Palafox, 'Marija', Valle de la Grulla, 2016  80
Chardonnay, Adobe Guadalupe, 'Jardin Romantico', Valle de Guadalupe, 2017  90
Chardonnay, Corona del Valle, Valle de Guadalupe, 2017   100
Carignan, Bruma, Ocho Blanco de Carignan, Valle de Guadalupe, 2018   120
Red
Cabernet Sauvignon/Sangiovese, Montefiori, Valle de Guadalupe, 2013 Glass: 16  Bottle: 62
Cabernet Sauvignon/Syrah, Solar Fortun, 'O Positivo', Valle de Guadalupe, 2016 Glass: 22  Bottle: 85
Cabernet Sauvignon/Nebbiolo, Lechuza, 'Amantes", Valle de Guadalupe, 2014  100
Grenache/Mourverdre/Malbec/Merlot, Bruma, Plan B Tinto, Valle de Guadalupe, 2018   110
Tempranillo, Corona del Valle, Valle de Guadalupe, 2016   110
Nebbiolo, Lechuza, Valle de Guadalupe, 2014   110
Cabernet Sauvignon, Corona del Valle, Valle de Guadalupe, 2015  120
Cabernet Sauvignon, Adobe Guadalupe, 'Gabriel', Valle de Guadalupe, 2015  Bottle: 120 1.5L: 230
Syrah/Cinsault, Adobe Guadalupe,'Kerubiel', Valle de Guadalupe, 2015   Bottle: 120  1.5L: 230
Cabernet Sauvignon/Nebbiolo, Adobe Guadalupe, 'Rafael', Valle de Guadalupe, 2015  Bottle: 130 1.5L: 250
Cabernet Sauvignon, Bodegas Henri Lurton,'Reserva', Valle de Guadalupe, 2016  140
Cabernet Sauvignon/Petite Syrah, Bruma, Ocho Tinto, Valle de Guadalupe, 2017  150
Argentina
Red
Malbec, Susana Balbo, 'Signature', Mendoza, 2017  Glass: 18  Bottle: 70
Malbec, Bramare Vineyard Designate, 'Valle de Uco', Mendoza, 2015  105
Malbec, Catena, 'Alta', Mendoza, 2015  130
Spain
White
Cava (sparkling), Segura Viudas , Heredad Reserva, Catalonia, NV Glass: 16 Bottle: 62 1.5L: 120
Viura, Muga, White Barrel Fermented, Rioja, 2018 Glass: 16 Bottle: 62
Albarino, Granbazan, Rias Baixas Albarino Etiqueta Verde, Rias Baixas, 2018 Glass: 18 Bottle: 70
Albarino, Mar de Frades, Rias Baixas, 2018  75
Albarino, Bodegas Fillaboa, Rias Baixas Seleccion Finca Monte Alto, Rias Baixas, 2017  80
Godello, Finca Reboreda, Galicia, 2018 Glass: 18 Bottle: 70
Godello, Bodegas Avancia, 'Old Vine', Galicia, 2016 100
Godello, Veronica Ortega, 'Cal', Galicia, 2015  120
Red
Cariñena/ Garnacha Negra/ Garnatxa Peluda/Syrah, Herencias Altes, 'Lestel', Priorat, 2016  Glass: 18  Bottle: 70
Garnacha. Val Llach, 'Embruix', Priorat, 2016  Glass: 20 Bottle: 78
Garnacha/Cabernet Sauvignon, Finca el Puig, Priorat, 2012   85
Garnacha, Curii Uvas y Vinos, 'Curii', Alicante, 2015   120
Monastrell/Cabernet Sauvignon, 'Clio', Jumilla, Spain, 2017  130
Garnacha/Carignan, Can Blau, 'Mas de Can Blau', Catalonia, 2014  130
Garnacha/Cariñena, La Perla del Priorat, 'Noster Priorat Sants', Catalonia, 2008   130
Garnacha/Cabernet Sauvignon, Pasanau, 'La Planeta', Priorat, 2013  130
Garnacha/Syrah, Mas Alta, 'La Basseta', Priorat, 2015  160
Garnacha/Cariñena, Clos Mogador, 'Manyetes', Priorat, 2015   160
Cariñena/Garnacha, La Vinya del Vuit, Priorat, 2010   170
Tempranillo, Alfredo Maestro, 'Almate", Castilla y Leon, 2016  Glass: 16  Bottle: 62
Tempranillo, Marques de Murrieta, 'Rioja Reserva', Rioja, 2015  Glass: 18 Bottle: 70
Tempranillo, Ysios, 'Reserva', Rioja, 2012  Glass: 25 Bottle: 95
Tempranillo/Syrah, Abadia Retuerta, 'Seleccion Especial', Sardon de Duero, 2016  120
Tempranillo, Muga, Reserva Seleccion Especial, Rioja, 2011  130
Tempranillo, Ramirez de la Piscina, Gran Reserva, Rioja, 2011   130
Tempranillo, Bodegas Tridente, 'Rejon', Castilla y Leon, 2015   130
Tempranillo, Aalto, Ribero del Duero, 2016   140
Tempranillo, Artadi, 'Valdegines', Rioja, 2016   150
Tempranillo, Bodega Numanthia, Toro, 2014   150
Tempranillo, CVNE, Imperial Gran Reserva Rioja, Rioja, 2011  160
Tempranillo, Bodegas Muga, Prado Enea Gran Reserva, Spain, 2011   160
Tempranillo, Vega Sicilia, 'Bodegas y Vinedos Alion', Ribera del Duero, 2015   200
Monastrell/Cabernet Sauvignon, 'El Nido', Jumilla, Spain, 2017   200
Tempranillo, Marqués de Murrieta, 'Castillo Ygay Gran Reserva Especial', Rioja, 2009   200
Tempranillo, Vega Sicilia, 'Bodegas y Vinedos Valbuena 5', Ribera del Duero, 2012  280
USA
White
Sauvignon Blanc, Duckhorn, Napa Valley, 2018  Glass: 18  Bottle: 70
Sauvignon Blanc, Rochioli, Russian River Valley, 2017   110
Sauvignon Blanc, Merry Edwards, Russian River Valley, 2017   120
Sauvignon Blanc/Semillon, Illumination by Quintessa, Napa Valley, 2017   120
Chardonnay, Paul Hobbs, Crossbarn, Russian River Valley, 2017  Glass: 20 Bottle: 78
Chardonnay, Ramey, Russian River Valley, 2017  Glass: 22 Bottle: 85
Chardonnay, Rombauer, Carneros, 2018   95
Chardonnay, Paul Hobbs, Russian River Valley, 2016   120
Chardonnay, Kistler, 'Sonoma Mountain', Sonoma, 2017   160
Chardonnay, Kosta Browne, 'One Sixteen', Russian River Valley, CA, 2017   160
Chardonnay, Kongsgaard, Napa Valley, 2014   180
Red
Pinot Noir, Hahn, 'SLH', Santa Lucia Highlands, 2017  Glass: 18  Bottle: 70
Pinot Noir, Goldeneye by Duckhorn, Anderson Valley, 2016  Glass: 25  Bottle: 95
Pinot Noir, Lucienne, Smith Vineyard, Santa Lucia Highlands, 2017   120
Pinot Noir, David Bruce, Russian River Valley, 2017   130
Pinot Noir, Merry Edwards, Russian River Valley, 2017   150
Pinot Noir, Paul Hobbs, Russian River Valley, 2016   140
Pinot Noir, Kistler, Russian River Valley, 2017   150
Pinot Noir, Hanzell, 'Sebella', Sonoma Coast, 2017   150
Pinot Noir, Three Sticks, 'Gap's Crown', Sonoma Coast, CA 2017   160
Pinot Noir, Kosta Browne, Russian River Valley, Sonoma, CA, 2017   180
Pinot Noir, Kosta Browne, 'Gap's Crown', Sonoma Coast, CA, 2017   220
Merlot, Duckhorn, Napa Valley, 2016  Glass: 18  Bottle: 70
Cabernet Sauvignon, Mt. Veeder, Napa Valley, 2017  Glass: 20 Bottle: 78
Claret, Ramey, Napa Valley, 2016  Glass: 25  Bottle: 95
Cabernet Sauvignon, Stags Leap, 'Artemis', Napa Valley, 2017   140
Cabernet Sauvignon, Faust by Quintessa, Napa Valley, 2017   140
Cabernet Sauvignon, Paul Hobbs, Napa Valley, 2015   160
Cabernet Sauvignon, Spottswoode, 'Lyndenhurst', Napa Valley, 2016   170
Cabernet Sauvignon, Frank Family, 'Rutherford Reserve', Napa Valley, 2014   170
Cabernet Sauvignon, Shafer, 'One Point Five', Napa Valley, 2016   180
Cabernet Sauvignon, Cade, 'Howell Mountain', Napa Valley, 2016   190
Cabernet Sauvignon, Hourglass, 'Blue Line Vineyard', Napa Valley, 2014  210
Cabernet Sauvignon, Kongsgaard, Napa Valley, 2014   260
Reserve Selection
FRANCE
Champagne, Grand Cuvee, Krug, Reims, NV  300
Dom Perignon, Epernay, 2008  325
Roederer Cristal Brut, Reims, 2008  350
Pol Roger, Sir Winston Churchill, Epernay, 2006  400
Château Léoville – Las Cases, Bordeaux, 2011  325
Chateau Ducru Beaucaillou, St. Julien, Bordeaux, 2015  400
Faiveley, Mazis-Chambertin Grand Cru, Burgundy, 2013  400
Domaine Armand Rousseau, Charmes Chambertin Grand Cru, Burgundy, 2016  400
ITALY
Aldo Conterno, 'Romirasco', Barolo, Piedmont, 2014  350
Biondi Santi, Riserva, Tuscany, 2011  650
Casanova de Neri, 'Cerretalto', Tuscany, 2013  400 1.5L: 775
Gaja, 'Sori San Lorenzo', Barbaresco, Piedmont, 2015  750
Gaja, 'Sperss', Barolo, Piedmont, 2011  400
Ornellaia, Tuscany, 2016  375
Sassicaia, Tuscany, 2016  375
SPAIN
Numanthia, 'Termanthia', Toro, 2012  325
Vega Sicilia, 'Unico', Ribera del Duero, 2005  600
Artadi, Vina El Pison, Castilla y Leon, 2016  400
USA
Diamond Creek, "Volcanic Hill', Napa Valley, 2016  325
Dominus Estate, Napa Valley, 2016  350
Frank Family Vineyards,
'Patriarch', Napa Valley, 2016  325
Heitz, 'Martha's Vineyard', Napa Valley, 2013  320
Hundred Acre, 'Wraith', Napa Valley, 2014  650
Joseph Phelps, 'Insignia', Napa Valley, 2016  350
Opus One, Napa Valley, 2016  375
Ridge, 'Monte Bello', Cupertino, 2007  320
Ridge, 'Monte Bello', Cupertino, 2015  350
Shafer, 'Hillside Select', Napa Valley, 2015  375
Spottswoode, Estate Cabernet Sauvignon, Napa Valley, 2016  325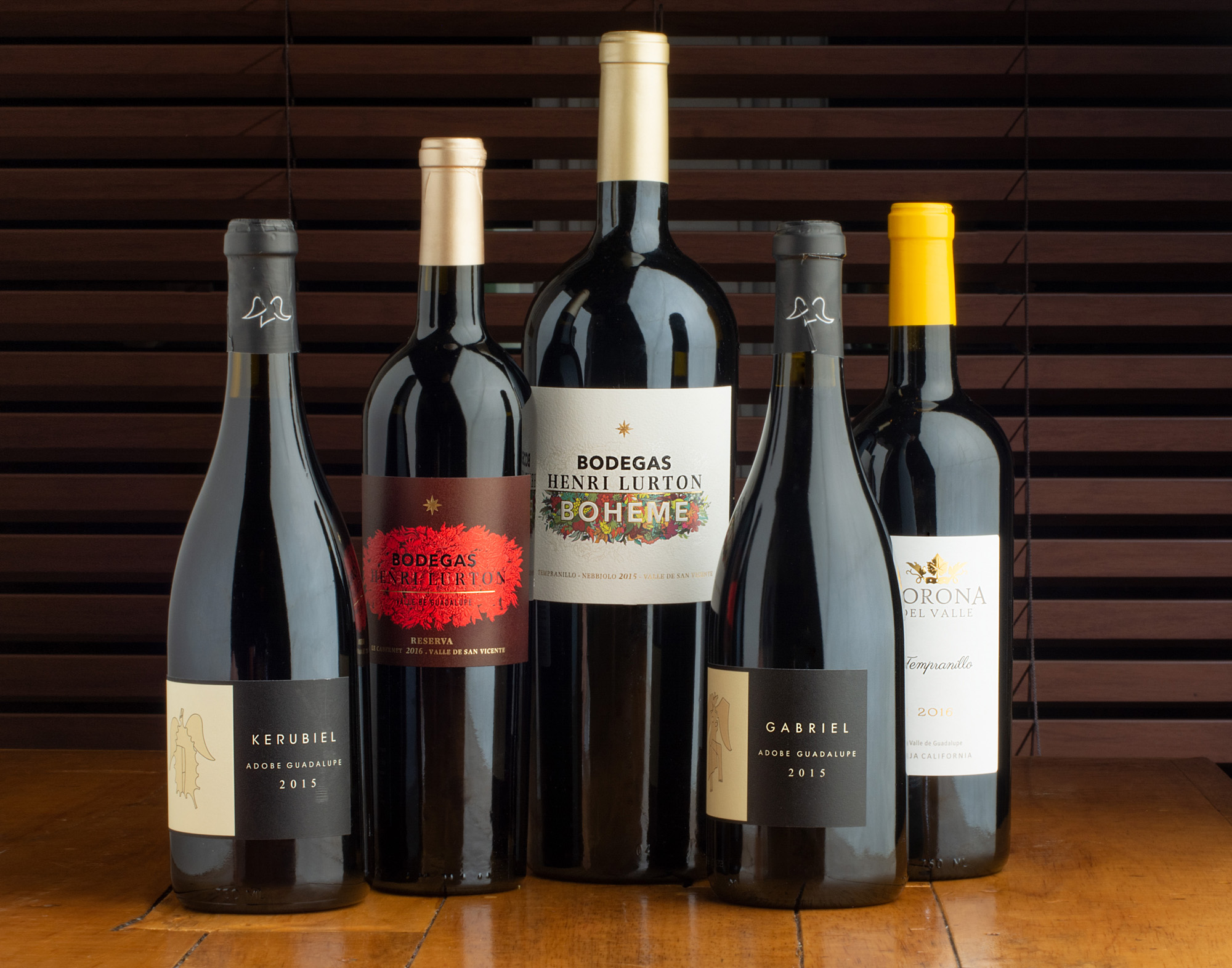 Sazón| 505-983-8604
221 Shelby Street
Santa Fe NM 87501
Re-Opening for In Person Dining on March 1st!
Dinner Monday-Saturday
Indoor Dining
5pm-8pm
(Closed Sundays)
Sazón is within two blocks from the Santa Fe Plaza, and is walking distance from most downtown hotels.
SAZÓN

221 Shelby Street
Santa Fe, NM 87501
505-983-8604

Like being first? Then get the latest Sazón news, before everybody else.