France
Champagne/Sparkling Wine
Vins Mousseux, Blanc de Blancs, Le Grand Courtâge, France, NV
Glass: 16
Vins Mousseux, Rosé Brut, Le Grand Courtâge, France, NV
Glass: 16
Champagne, Grand Brut, Perrier-Jouët, Epernay, NV
375ml: 50      750ml: 95
Champagne, Rosé, Nicolas Feuillatte, Epernay, NV
750ml: 100
Champagne, Blanc de Blancs, Ruinart, Reims, NV
365ml: 60      750ml: 115    
Champagne, Cuvée Rosé, Laurent-Perrier, Reims, NV
750ml: 145
Champagne, Grand Cuvée, Krug, Reims, NV
750ml: 275
Rosé
Rosé, Grenache/Cinsault/Syrah, Domaines Ott, 'BY OTT', Cotes de Provence, 2016
Glass: 16      750ml: 62
Rosé, Mourvedre/Grenache/Cinsault, Hecht & Bannier, Bandol, 2016
Glass: 18      750ml: 70
Rosé, Mourvedre/Cinsault, Chateau Pibarnon, Bandol, 2016
750ml: 85
Rosé, Grenache/Cinsault/Syrah, Domaines Ott, 'Clos Mireille', Cotes de Provence, 2016
750ml: 95
Mexico
White
Chardonnay/Vermentino, Casa Magoni, Valle de Guadalupe, 2017
Glass: 16    750ml: 62
Sauvignon Blanc, Bodegas Henri Lurton, Valle de Guadalupe, 2017
Glass: 18     750ml: 70
Chenin Blanc, Bodegas Henri Lurton, Valle de Guadalupe, 2017
Glass: 20      750ml: 78
Cabernet Sauvignon, Adobe Guadalupe, 'Gabriel', Valle de Guadalupe, 2015
750ml: 80
Chardonnay, Adobe Guadalupe, 'Jardin Romantico', Valle de Guadalupe, 2017
750ml: 80
Chardonnay, Adobe Guadalupe, 'Jardin Romantico', Valle de Guadalupe, 2017
750ml: 85    
Red
Cabernet Sauvignon/Sangiovese, Montefiori, Valle de Guadalupe, 2014
Glass: 16      750ml: 62
Cabernet Sauvignon/Nebbiolo, Lechuza, 'Amantes", Valle de Guadalupe, 2014
Glass: 20      750ml: 78
Cabernet Sauvignon/Syrah, Solar Fortun, 'O Positivo', Valle de Guadalupe, 2016
Glass: 22      750ml: 85
Tempranillo, Corona del Valle, Valle de Guadalupe, 2016
750ml: 95
Cabernet Sauvignon, Corona del Valle, Valle de Guadalupe, 2015
750ml: 100
Syrah/Cinsault, Adobe Guadalupe,'Kerubiel', Valle de Guadalupe, 2015
750ml: 105
Nebbiolo, Lechuza, Valle de Guadalupe, 2014
750ml: 110
Cabernet Sauvignon, Adobo Guadalupe, 'Gabriel', Valle de Guadalupe, 2015
750ml: 115
Cabernet Sauvignon/Nebbiolo, Adobe Guadalupe, 'Rafael', Valle de Guadalupe, 2015
750ml: 120
Cabernet Sauvignon, Bodegas Henri Lurton,'Reserva', Valle de Guadalupe, 2016
750ml: 125
Tempranillo/Nebbiolo, Bodegas Henri Lurton,'Boheme', Valle de Guadalupe, 2015
750ml: 130     1.5L: 250
Argentina
Red
Malbec, Susana Balbo, 'Signature', Mendoza, 2015
Glass: 16      750ml: 62
Malbec, Bramare Vineyard Designate, 'Valle de Uco', Mendoza, 2015
750ml: 95
Malbec, Catena, 'Alta', Mendoza, 2015
750ml: 105
Spain
White
Garnacha/Cariñena, Torres, 'Salmos', Priorat, 2014
Glass: 16    750ml: 62     1.5L: 120
Albarino, Pazo Las Bruxas, Rias Baixas, 2017
Glass: 16     750ml: 62
Albariño, Bodegas Granbazan, 'Etiqueta Verde', Rias Baixas, 2017
Glass: 18     750ml:70
Albariño, Mar de Frades, Rias Baixas, 2016
Glass: 18      750ml: 70
Albariño, Bodegas Fillaboa, 'Seleccion Finca Monte Alto', Rias Baixas, 2015
750ml: 80
Godello, Finca Reboreda, Galicia, 2016
Glass: 18     750ml: 70 
Red
Garnacha/Cabernet Sauvignon, Ardèvol, 'Anjoli', Priorat, 2015
Glass: 20      750ml: 78
Garnacha/Cabernet Sauvignon, Finca el Puig, Priorat, 2010
Glass: 22     750ml: 85
Garnacha, Curii Uvas y Vinos, 'Curii', Alicante, 2015
750ml: 95
Garnacha/Cariñena, La Perla del Priorat, 'Noster Priorat Sants', Catalonia, 2008
750ml: 105
Garnacha/Cabernet Sauvignon, Pasanau, 'La Planeta', Priorat, 2008
750ml: 110
Tempranillo, Bodegas Muga, Prado Enea Gran Reserva, Spain, 2010
750ml: 120
Garnacha/Cariñena, Clos Mogador, 'Manyetes', Priorat, 2014
750ml: 130
Garnacha, Clos Mogador, Priorat, 2014
750ml: 160
Cariñena/Garnacha, La Vinya del Vuit, Priorat, 2010
750ml: 170
Tempranillo, Alfredo Maestro, 'Viña Almate', Castilla y León, 2016
Glass: 16    750ml: 62
Tempranillo, Marques de Murrieta, 'Rioja Reserva', Rioja, 2014
Glass: 18     750ml: 70
Tempranillo, Ysios, 'Reserva', Rioja, 2012
Glass: 20     750ml: 78
Tempranillo/Syrah, Abadia Retuerta, 'Seleccion Especial', Sardon de Duero, 2014
750ml: 85
Tempranillo, Ontañon, 'Gran Reserva', Rioja, 2010
Glass: 25     750ml: 95   
Tempranillo, Bodega Numanthia Termes, Toro, 2014
750ml: 120
Tempranillo, CVNE, Imperial Gran Reserva Rioja, Rioja, 2009
 750ml: 140
Tempranillo, Bodegas Muga, Prado Enea Gran Reserva, Rioja, 2010
 750ml: 150
Tempranillo, Vega Sicilia, 'Bodegas y Vinedos Alion', Ribera del Duero, 2014
750ml: 160
Tempranillo, Marqués de Murrieta, 'Castillo Ygay Gran Reserva Especial', Rioja, 2007
750ml: 170
Tempranillo, Vega Sicilia, 'Bodegas y Vinedos Valbuena 5', Ribera del Duero, 2012
750ml: 250
USA
White
Sauvignon Blanc, Duckhorn, Napa Valley, 2017
Glass: 18    750ml: 70 
Fumé Blanc, Grgich, Napa Valley, 2015
Glass: 18    750ml: 70 
Sauvignon Blanc, Merry Edwards, Russian River Valley, 2016
750ml: 90
Sauvignon Blanc, Rochioli, Russian River Valley, 2017
750ml: 95
Sauvignon Blanc/Semillon, Illumination by Quintessa, Napa Valley, 2016
750ml: 100
Chardonnay, Paul Hobbs, Crossbarn, Russian River Valley, 2017
Glass: 18    750ml: 70    
Chardonnay, Gundlach Bundschu, Rhinefarm Vineyard, Sonoma, 2016
Glass: 20      750ml: 78
Chardonnay, Ramey, Russian River Valley, 2014
Glass: 22      750ml: 85
Chardonnay, Rombauer, Carneros, 2017
750ml: 95
Chardonnay, Grgich Hills, 40th. Anniversary, Napa Valley, 2014
750ml: 105
Chardonnay, Paul Hobbs, Russian River Valley, 2016
750ml: 115
Chardonnay, Kistler, 'Sonoma Mountain', Sonoma, 2015
750ml: 125
Chardonnay, Kongsgaard, Napa Valley, 2014
750ml: 160
Red
Pinot Noir, Hahn, 'SLH', Santa Lucia Highlands, 2016
Glass: 18     750ml: 70
Pinot Noir, Goldeneye by Duckhorn, Anderson Valley, 2015
Glass: 25     750ml: 95
Pinot Noir, Lucienne, Smith Vineyard, Santa Lucia Highlands, 2016
750ml: 100
Pinot Noir, Robert Sinskey, Los Carneros, 2014
750ml: 105
Pinot Noir, Lioco, Saveria Vinyard, Santa Cruz Mountains, 2016
750ml: 110
Pinot Noir, Merry Edwards, Russian River Valley, 2016
750ml: 120
Pinot Noir, Paul Hobbs, Russian River Valley, 2015
750ml: 140
Pinot Noir, Kistler, Sonoma Coast, Sonoma, 2015
750ml: 150
Pinot Noir, Merry Edwards, 'Olivet Lane', Russian River Valley, 2015
750ml: 160
Merlot, Duckhorn, Napa Valley, 2015
Glass: 18     750ml: 70
Cabernet Sauvignon, Mt. Veeder, Napa Valley, 2015
Glass: 20     750ml: 78    
Cabernet Sauvignon, Ramey, Napa Valley, 2015
Glass: 25     750ml: 95
Cabernet Sauvignon, Stags Leap, 'Artemis', Napa Valley, 2016
750ml: 110
Cabernet Sauvignon, Faust by Quintessa, Napa Valley, 2016
750ml: 20
Cabernet Sauvignon, Justin, 'Isosceles', Paso Robles, 2015
750ml: 130
Cabernet Sauvignon, Paul Hobbs, Napa Valley, 2013
750ml: 150
Cabernet Sauvignon, Spottswoode, 'Lyndenhurst', Napa Valley, 2013
750ml: 160
Cabernet Sauvignon, Shafer, 'One Point Five', Napa Valley, 2015
750ml: 180    
Cabernet Sauvignon, Cade, 'Howell Mountain', Napa Valley, 2013
750ml: 190
Cabernet Sauvignon, Hourglass, 'Blue Line Estate', Napa Valley, 2014
750ml: 210
Cabernet Sauvignon, Plumpjack, Napa Valley, 2015
750ml: 220
Cabernet Sauvignon, Ridge, 'Monte Bello', Santa Cruz Mountains, 2013
750ml: 240
Cabernet Sauvignon, Dominus Estate, Napa Valley, 2011
750ml: 250
Cabernet Sauvignon, Kongsgaard, Napa Valley, 2014
750ml: 260
Reserve Selection
Champagne
Dom Perignon, Epernay, 2006
300
Krug, Reims, Grand Cuvée, Reims, NV
300
Roederer Cristal Brut, Reims, 2009
350
Pol Roger, Sir Winston Churchill, Epernay, 2006
400
Krug, Grand Cuvée Rosé, Reims, NV
500
Red Wines
FRANCE
Château Léoville – Las Cases, Bordeaux, 2011
325
Château Margaux, Bordeaux, 2012
750
Olivier Bernstein, Charmes-Chambertin Grand Cru, Burgundy, 2015
450
Olivier Bernstein, Clos Vougeot Grand Cru, Burgundy, 2016
675
Faiveley, Chambertin 'Clos de Bèze' Grand Cru, Burgundy, 2013
450
Anne Gros, Richebourg Grand Cru, Burgundy, 2015
750
Faiveley, Mazis-Chambertin Grand Cru, Burgundy, 2013
400
Méo Camuzet, Clos de Vougeot, Burgundy, 2015
450
ITALY
Aldo Conterno, 'Granbussia', Barolo, Piedmont, 2008
650
Aldo Conterno, 'Romirasco', Barolo, Piedmont, 2012
350
Biondi Santi, 'Annata', Tuscany, 2012
300
Biondi Santi, Riserva, Tuscany, 2011
650
Dal Forno, Amarone, Veneto, 2009
450
Gaja, 'Sori San Lorenzo',  Barbaresco, Piedmont, 2007
575
Ornellaia, Tuscany, 2014
325
Sassicaia, Tuscany, 2014
325
Quintarelli, 'Rosso del Bepi', Veneto, 2005
SPAIN
Numanthia, 'Termanthia', Toro, 2012
300
Vega Sicilia, 'Unico', Ribera del Duero, 2006
625
USA
Dominus Estate, Napa Valley, 2015
350
Heitz, 'Martha's Vineyard', Napa Valley, 2010
300
Hundred Acre, 'Wraith', Napa Valley, 2014
650
Justin, 'Isosceles' Reserve, Paso Robles, 2013
300
Lokoya, 'Mt. Veeder', Napa Valley, 2013
450
Opus One, Napa Valley, 2014
375
Paul Hobbs, 'Nathan Coombs Estate', Napa Valley, 2014
450
Joseph Phelps, 'Insignia', Napa Valley, 2015
350
Shafer, 'Hillside Select', Napa Valley, 2013
350
Spottswoode, Estate Cabernet Sauvignon, Napa Valley, 2015
325
Vérité, 'La Muse', Napa Valley, 2013
350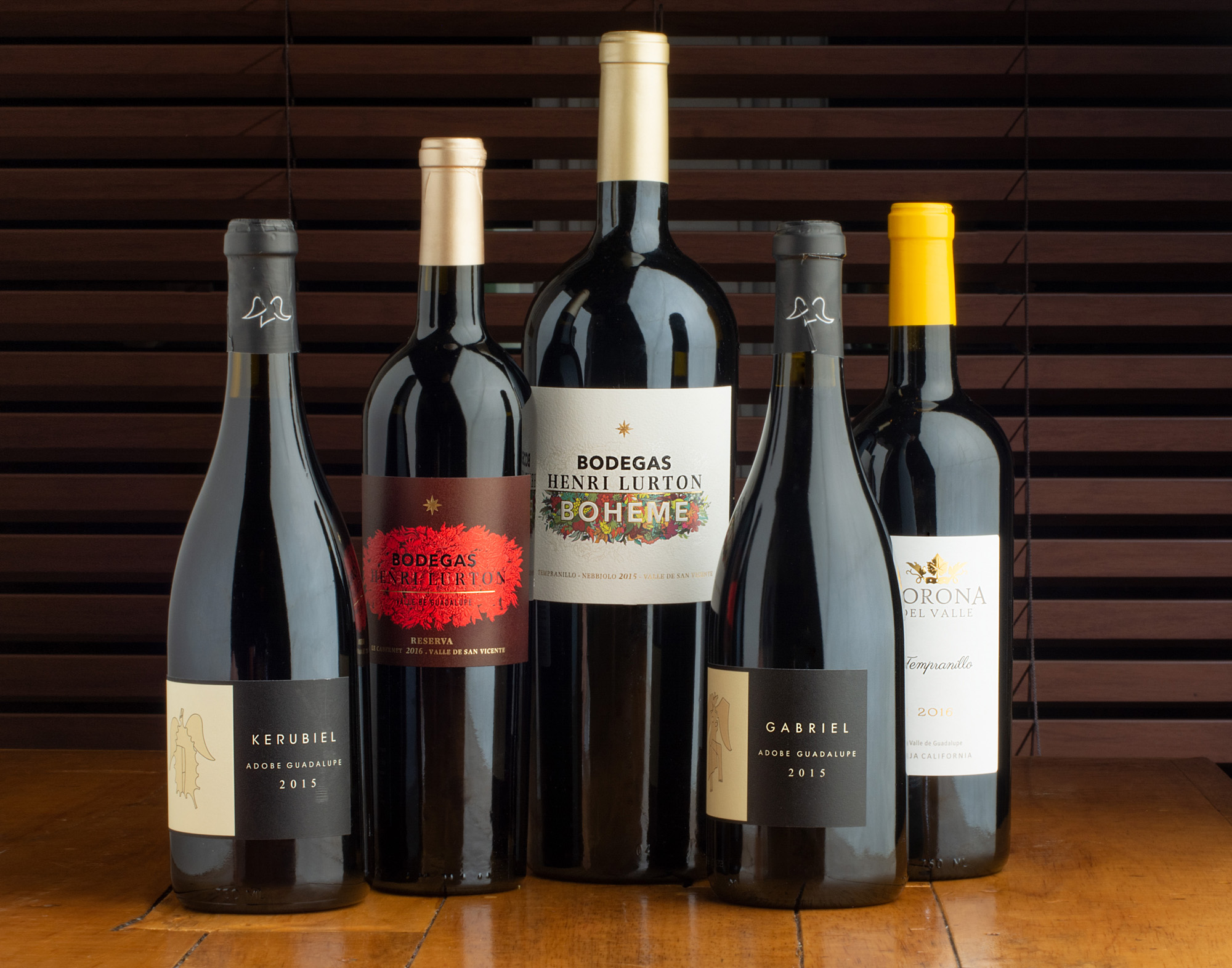 Sazón | 505-983-8604
221 Shelby Street
Santa Fe NM 87501
Sazón is within two blocks from the Santa Fe Plaza, and is walking distance from most downtown hotels.
Monday - Saturday,
Closed Sunday
Bar Service – 4 pm until close
Dinner Service – 5:00 pm until close
*All reservation times are approximate.
*Children 10 years of age or older
SAZÓN

221 Shelby Street
Santa Fe, NM 87501
505-983-8604

Like being first? Then get the latest Sazón news, before everybody else.