SevenFiftyDaily | Innovators
At the Frontier of Winemaking, a New Talent Leads the Way
by Jill Barth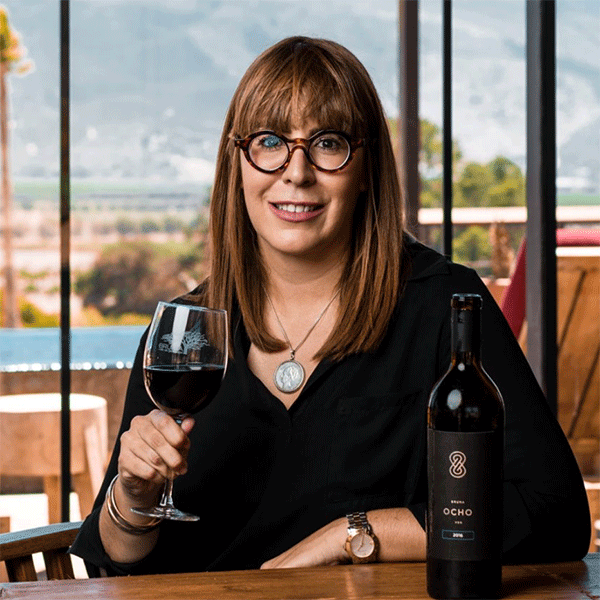 photo: courtesy of Lulu Martinez Ojeda.
"For Lourdes "Lulu" Martinez Ojeda, working as a winemaker in Baja California, Mexico, brings her story full circle. She grew up among the vines at her …'"
Wine Enthusiast Magazine
Why Mexican Wine Is No Longer a Restaurant Novelty
by Caroline Hatchett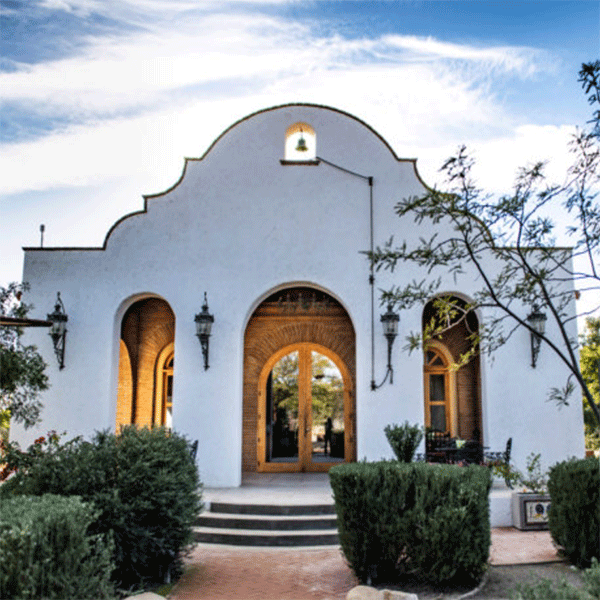 photo: KS
"Growing up in Mazatlán, a town in the state of Sinaloa on the Pacific coasat of Mexico, Luis Arce Mota would watch his father and friends share a …"
American Airlines Magazine | Celebrated Living
Southwestern Exposure | 

Santa fe Flavor
by Michael Shulman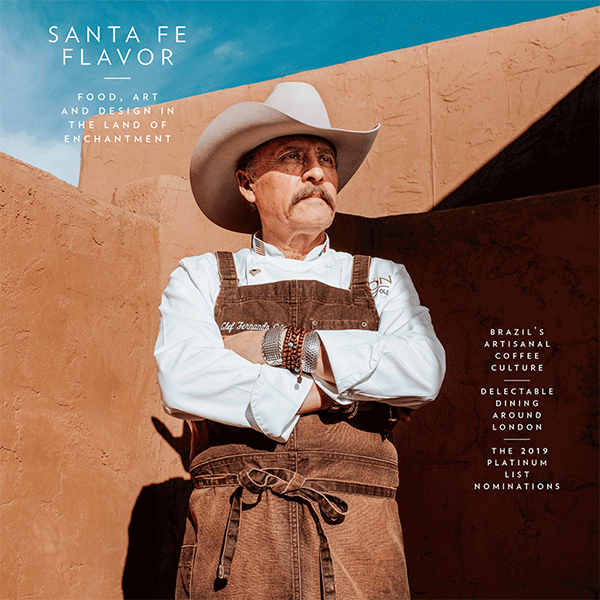 photo: Matt Conant
"Chef Fernando Olea's restaurants have delighted the palates of Santa Fe foodies for almost three decates. In 2015, after launching a handful…"
5280 | Denver's Mile High Magazine
Why Santa Fe Should Be Your Winter Road-Trip Destination
by Shauna Farnell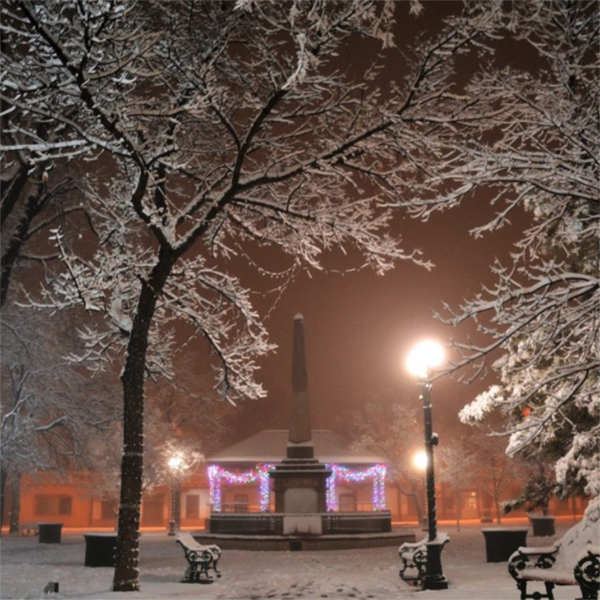 photo: Tourism Santa Fe
"If you're looking to splurge, expect one of the most memorable dining experiences of your life at Sazón. Surrounded by vibrant colors and the various somber …'"
Matador Network | SNOW
Looking for one last big ski weekend? Look no further than Santa Fe
by Matthew Meltzer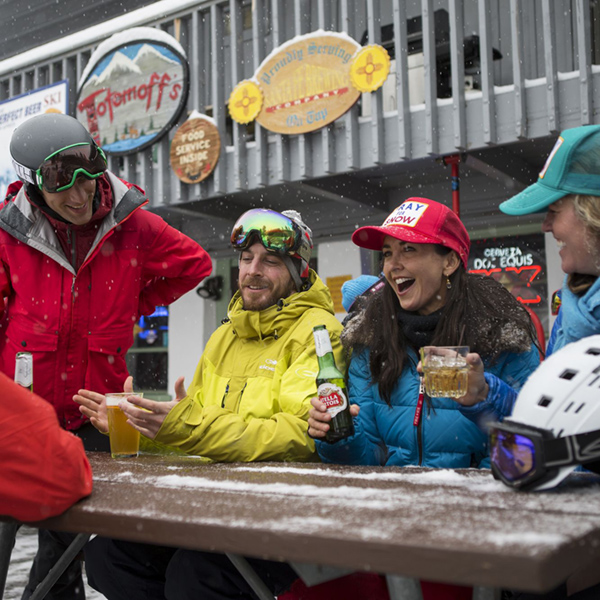 photo: Tourism Santa Fe
"The city's most impressive dining experience is at Sazon, Santa Fe's lone AAA Four Diamond restaurant. Here, chef Fernando Olea presides over his kitchen …"
Edible | Back of the House
More than a Meal | 

Sazon is a true fine dining experience
by Candolin Cook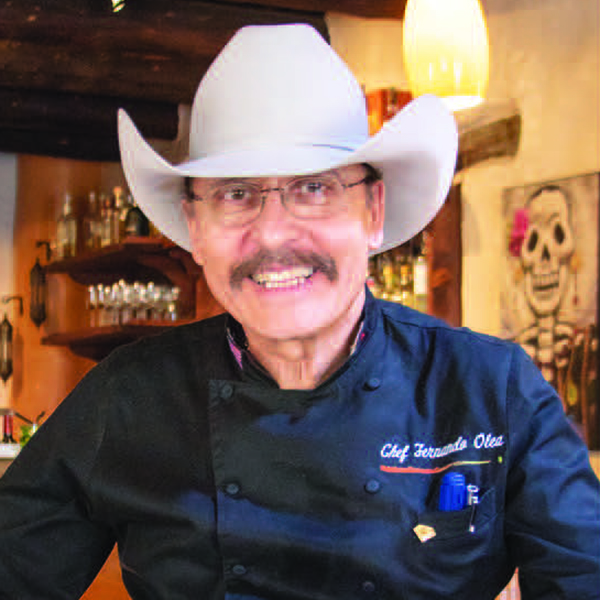 photo: Stephanie Cameron
"I wasn't really in the mood for soup on a hot August evening at Sazón, but my server Diego Martinez kept pushing the Chef's signature dish, Sopa de Amor. 'It is so…"
FORBES | #livelong
Three Days of Wellness: Santa Fe
by Raquel Baldelomar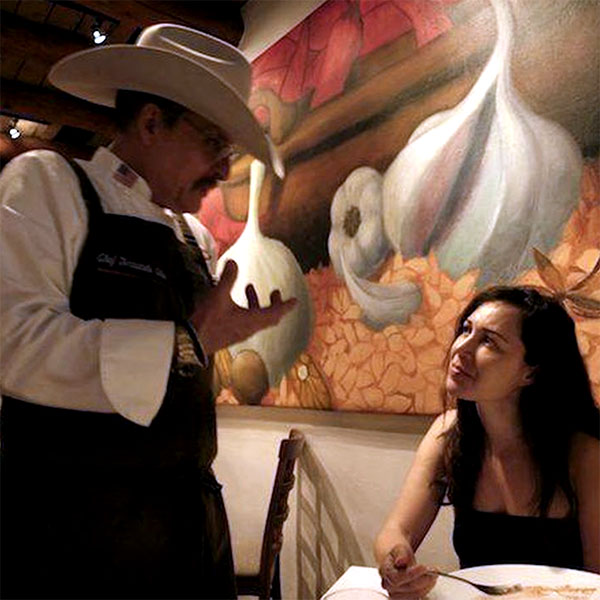 photo: Alan Becker
"After connecting with your spirituality, head to Sazón for a contemporary take on traditional Mexican dishes. Chef Fernando Olea, originally from Mexico City, is challenging the preconceived …"
PASATIEMPO | Restaurant Review
Restaurant Review: Sazón
by Molly Boyles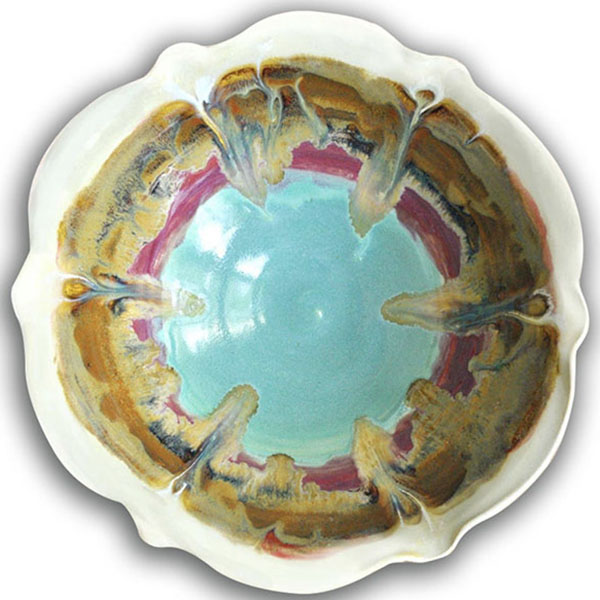 photo courtesy of Pasatiempo
"On a chilly fall evening, it is possible to slip into the warm vestibule of Sazón and become somewhat disoriented. The new restaurant's renovated quarters have a hallowed, cloistered feel, accented …"
THE SANTA FE NEW MEXICAN
With Sazón, Chef Fernando Olea returns to his first love, the flavors of Mexico
by Tantri Wija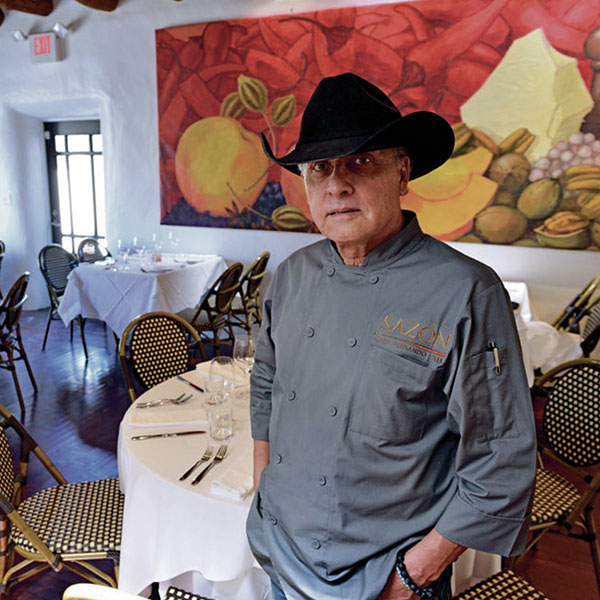 photo: Clyde Mueller
"On a chilly fall evening, it is possible to slip into the warm vestibule of Sazón and become somewhat disoriented. The new restaurant's renovated quarters have a …"
DALLAS NEWS | Life
When it comes to margaritas,
Santa Fe really gets it
by Helen Anders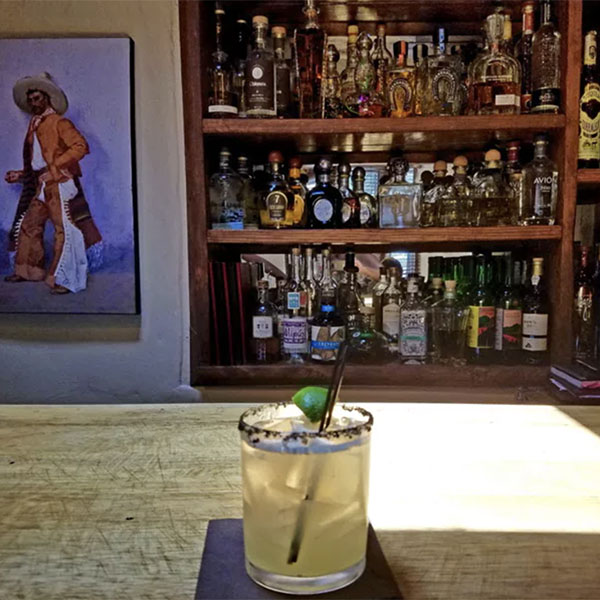 photo: Helen Anders
"When it comes to margaritas, Santa Fe gets it. For the most part, bartenders here understand that simple sugar should go nowhere near a margarita, and that if a marg looks very, very, very green, it's inevitably very…"
New York Daily News | Lifestyle
Tasting the difference between New Mexican red and green chile in Santa Fe
by Jeanette Settembre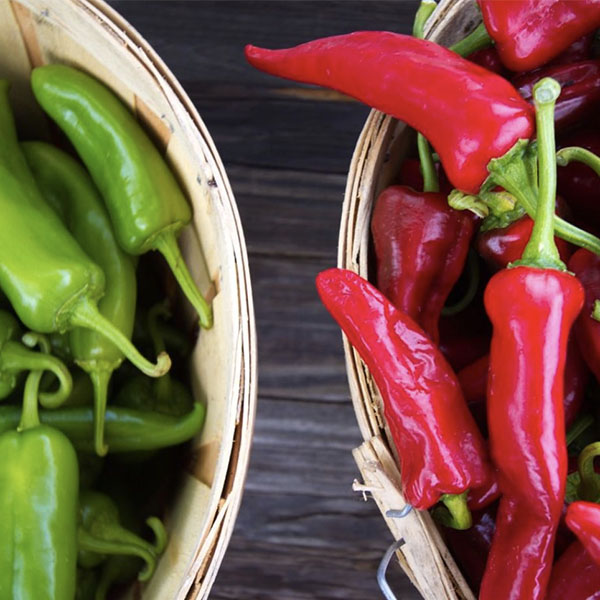 photo: Jann Huzienga/Getty Images/iStockPhoto
"Red or green?
I wasn't sure which chile pepper to pick when a waiter asked what sauce I wanted with my heaping, hot plate of enchiladas in Santa Fe, New Mexico. I had to ask what the difference was — a dead giveaway…"
TRAVEL + LEISURE | Culture + Design
by Amanda Fortini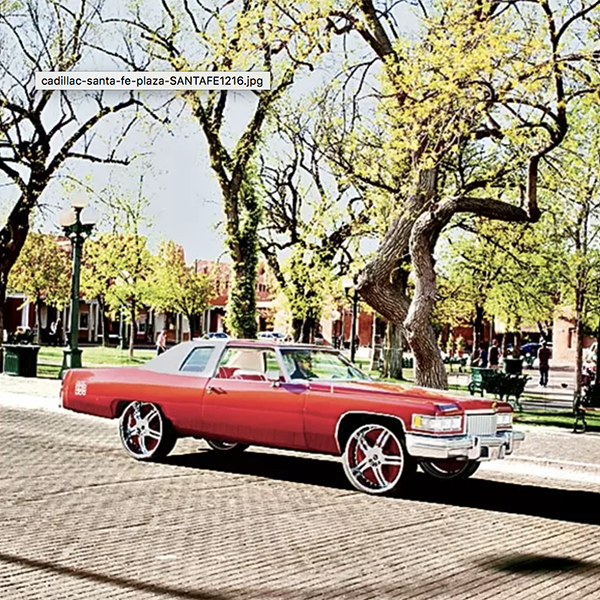 photo: Brian Finke
"The city's carefully constructed image as a mecca of Southwestern-themed art, turquoise jewelry, and folksy spiritualism has lately begun to evolve, thanks to a group of oddball artists and entrepreneurs who insist on seeing their hometown…"
USA TODAY | Eats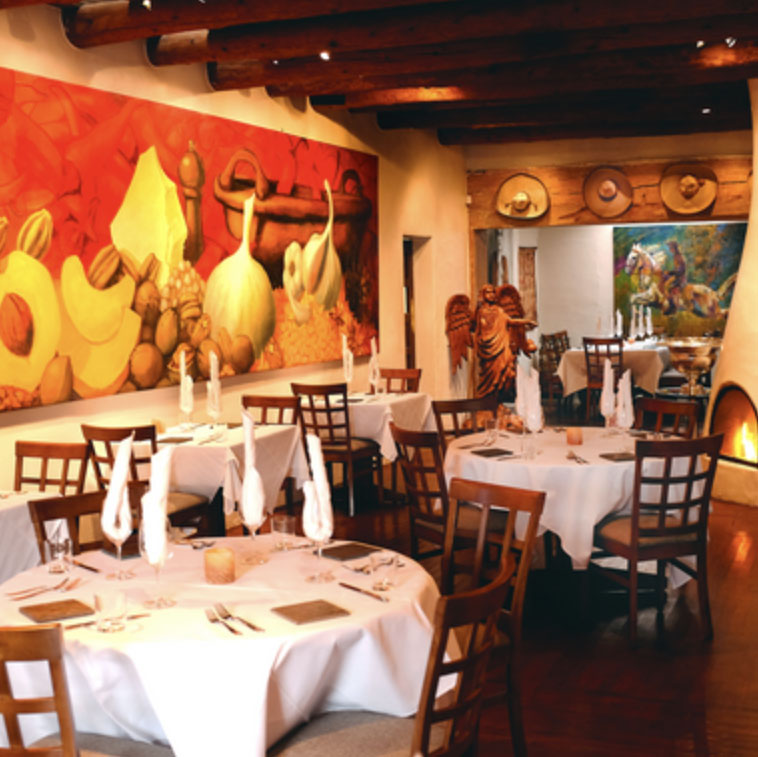 "America loves its tacos. We celebrate them on Cinco de Mayo, Mexican Independence Day, Tuesdays and once a year on National Taco Day. Find the fiesta at some of the most famous Mexican restaurants north of the border…"
FINE LIFESTYLES 
 

Sazón:  Dining par Excellence
by Staff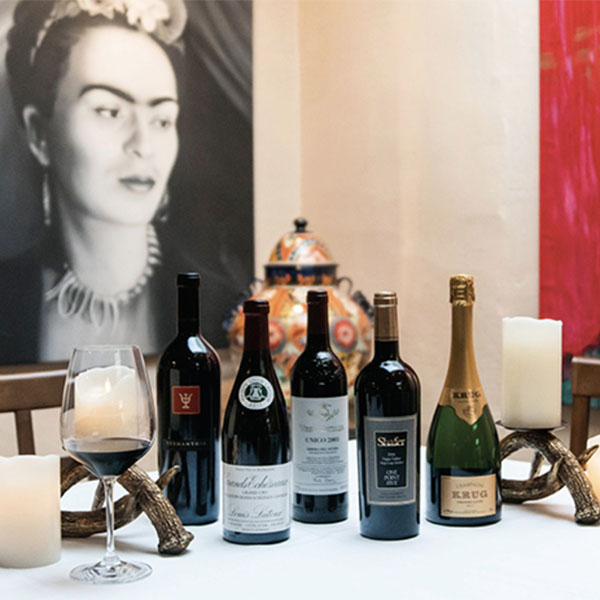 photo: Caitlin Elizabeth & Joslyn Baker
Sazón has only been in Santa Fe for two years, but in that short time has achieved more in terms of food, service and ambiance than many establishments achieve in decades. Chef Fernando Olea, his business partners Lawrence…"
ALBUQUERQUE JOURNAL
At dramatic Sazón, mole takes center stage



by T.M. Collins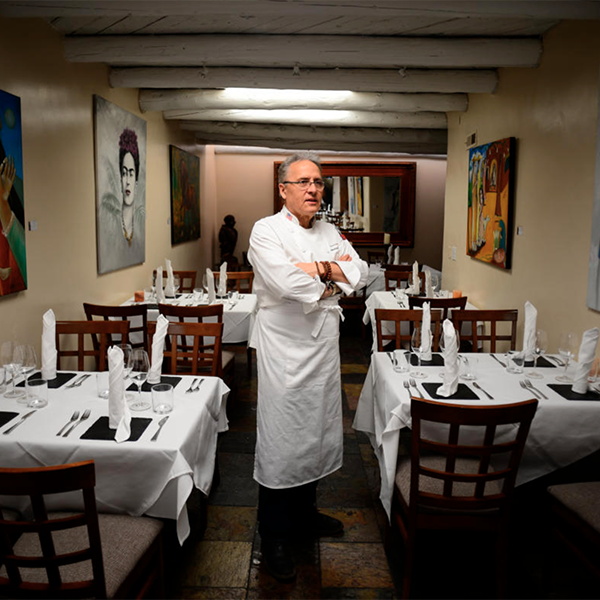 photo: Adolphe Pierre-Louis
"No, not the French Impressionist painter. Not that Cézanne. Sazón, the snappy restaurante nuevo cocinar del Mexicano on Shelby Street, with a name that when translated from the Spanish has any number of meanings…"
DEPARTURES | Restaurants
A Tour of Santa Fe's Food Scene
by Jason Sheeler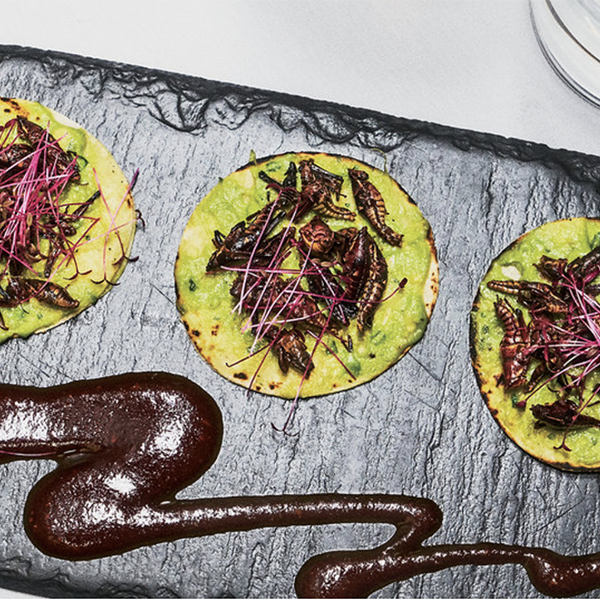 photo: Marcus Nilsson
"First, the crunch of a chapuline (dried grasshopper). Then the kick of chile de árbol and a cool salve of fresh guacamole followed by the warmth of a just-made corn tortilla. That's only the first bite of chef Fernando Olea's chapuline…"
TREND MAGAZINE | Fall 2016
 Memories of Home
by Nancy Zimmerman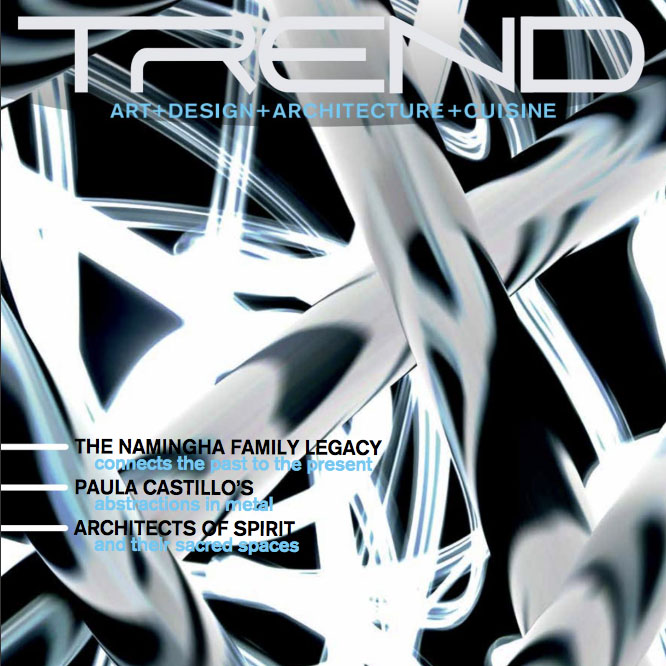 "In Marcel Proust's famous novel Remembrance of Things Past, the author expounded on the concept of involuntary memory and how a simple aroma or flavor can trigger a cascase of recollections and long buried…"
VIDEO: KOB News 4
Santas Fe restaurants receive top
rating from AAA
VIDEO: Trend Magazine 2016
Trend Magazine Chef Introductions
SevenFiftyDaily | Innovators
At the Frontier of Winemaking, a New Talent Leads the Way
by Jill Barth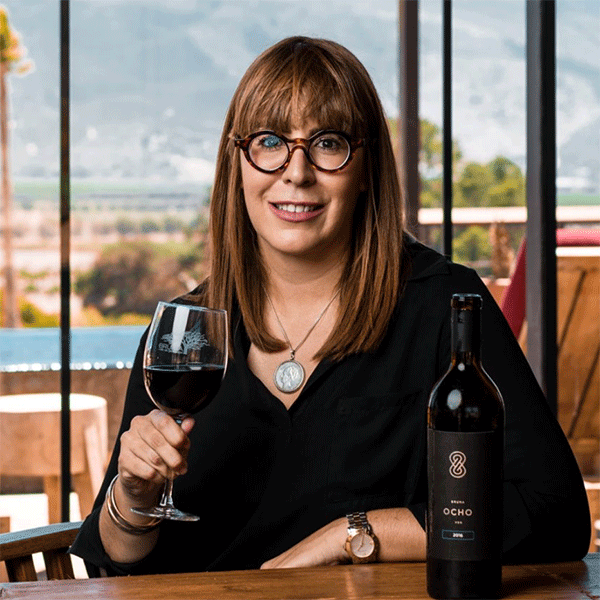 photo: courtesy of Lulu Martinez Ojeda.
"For Lourdes "Lulu" Martinez Ojeda, working as a winemaker in Baja California, Mexico, brings her story full circle. She grew up among the vines at her …'"
Wine Enthusiast Magazine
Why Mexican Wine Is No Longer a Restaurant Novelty
by Caroline Hatchett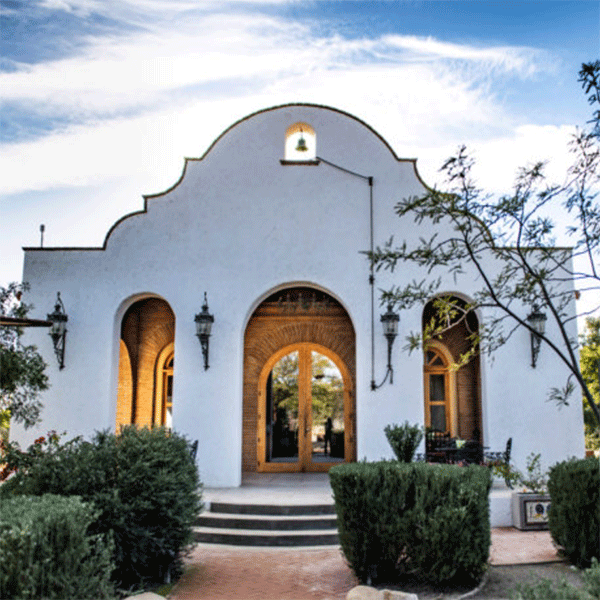 photo: KS
"Growing up in Mazatlán, a town in the state of Sinaloa on the Pacific coasat of Mexico, Luis Arce Mota would watch his father and friends share a …"
American Airlines Magazine | Celebrated Living
Southwestern Exposure | 

Santa fe Flavor
by Michael Shulman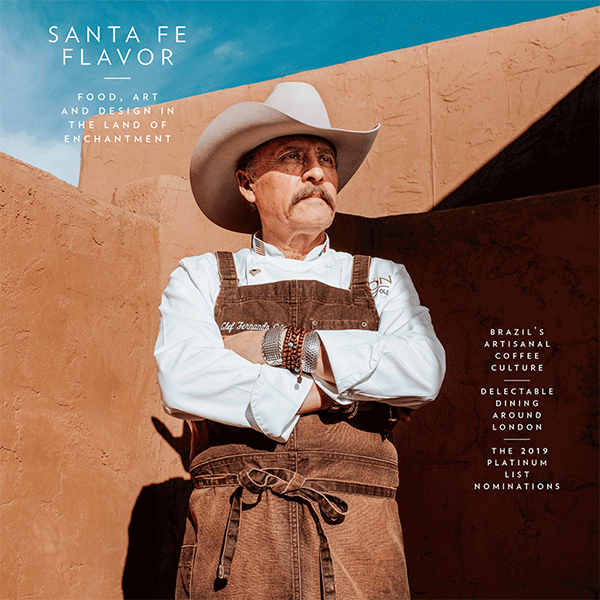 photo: Matt Conant
"Chef Fernando Olea's restaurants have delighted the palates of Santa Fe foodies for almost three decates. In 2015, after launching a handful…"
Matador Network | SNOW
Looking for one last big ski weekend? Look no futher than Santa Fe
by Matthew Meltzer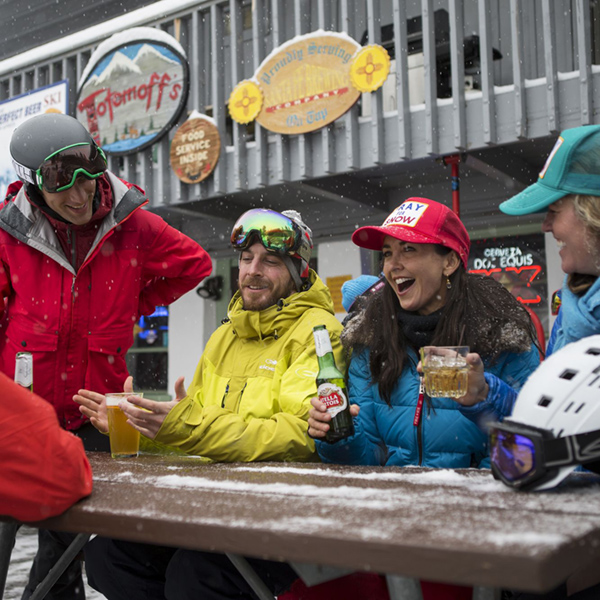 photo: Tourism Santa Fe
"The city's most impressive dining experience is at Sazon, Santa Fe's lone AAA Four Diamond restaurant. Here, chef Fernando Olea presides over his kitchen in jeans… "
Edible | Back of the House
More than a Meal | 

Sazon is a true fine dining experience
by Candolin Cook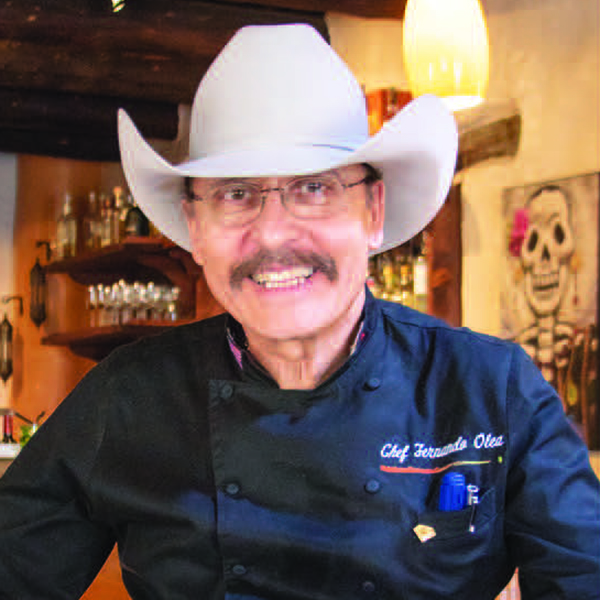 photo: Stephanie Cameron
"I wasn't really in the mood for soup on a hot August evening at Sazón, but my server Diego Martinez kept pushing the Chef's signature dish, Sopa de Amor. 'It is so special, not like anything you've ever …'"
FORBES | #livelong
Three Days of Wellness: Santa Fe
by Raquel Baldelomar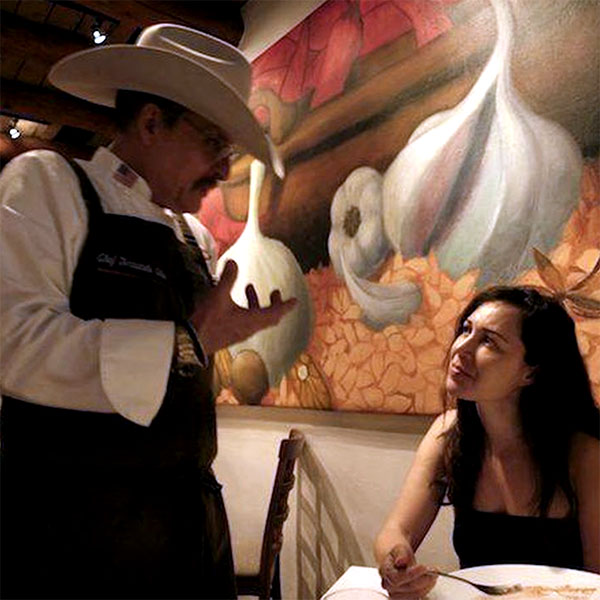 photo: Alan Becker
"After connecting with your spirituality, head to Sazón for a contemporary take on traditional Mexican dishes. Chef Fernando Olea, originally from Mexico City, is challenging the preconceived …"
PASATIEMPO | Restaurant Review
Restaurant Review: Sazón
by Molly Boyles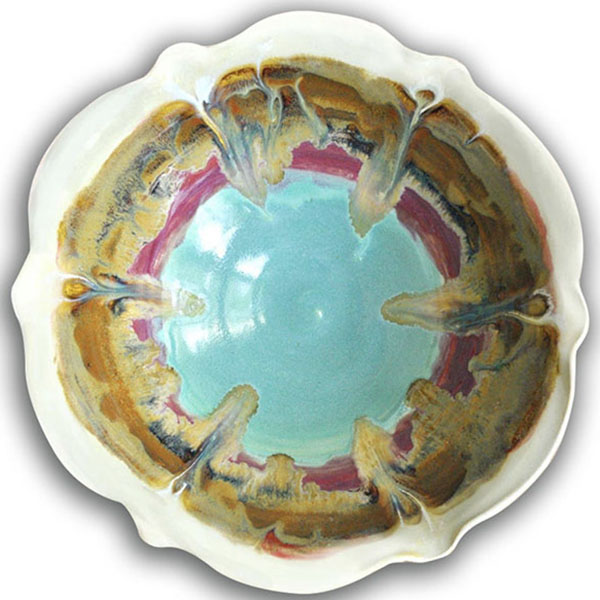 photo courtesy of Pasatiempo
"On a chilly fall evening, it is possible to slip into the warm vestibule of Sazón and become somewhat disoriented. The new restaurant's renovated quarters have a hallowed, cloistered feel, accented …"
THE SANTA FE NEW MEXICAN
With Sazón, Chef Fernando Olea returns to his first love, the flavors of Mexico
by Tantri Wija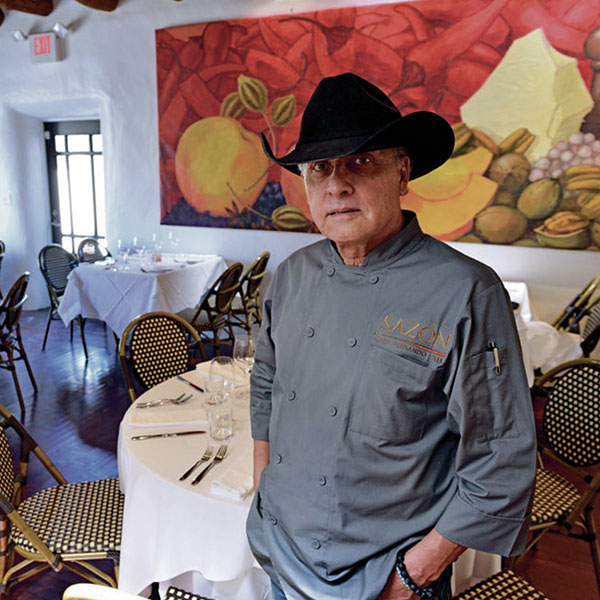 photo: Clyde Mueller
"On a chilly fall evening, it is possible to slip into the warm vestibule of Sazón and become somewhat disoriented. The new restaurant's renovated quarters have a hallowed, cloistered feel, accented by bright contemporary paintings by …"
DALLAS NEWS | Life
When it comes to margaritas,Santa Fe really gets it
by Helen Anders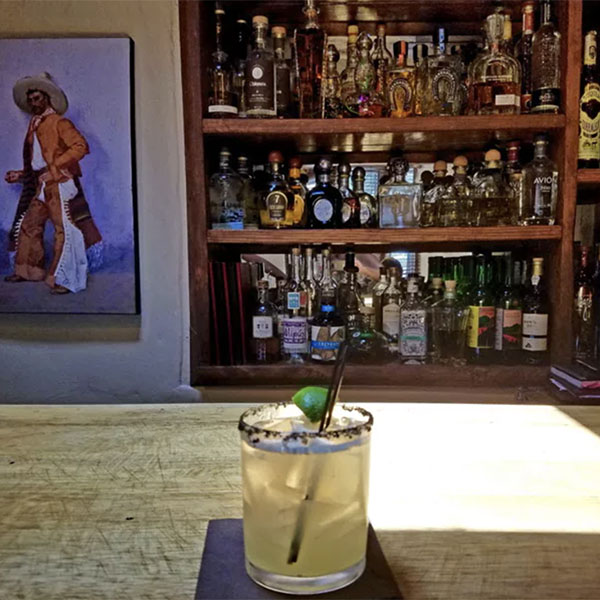 photo: Helen Anders
"When it comes to margaritas, Santa Fe gets it. For the most part, bartenders here understand that simple sugar should go nowhere near a margarita, and that if a marg looks very, very, very green, it's inevitably very…"
New York Daily News | Lifestyle
Tasting the difference between New Mexican red and green chile in Santa Fe
by Jeanette Settembre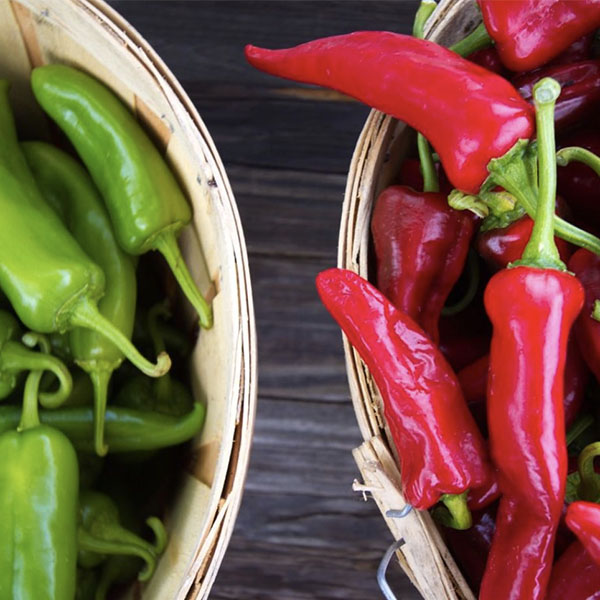 photo: Jann Huzienga/Getty Images/iStockPhoto
"Red or green?
I wasn't sure which chile pepper to pick when a waiter asked what sauce I wanted with my heaping, hot plate of enchiladas in Santa Fe, New Mexico. I had to ask what the difference was — a dead giveaway…"
TRAVEL + LEISURE | Culture + Design
In Santa Fe,
the Past meets the Future
by Amanda Fortini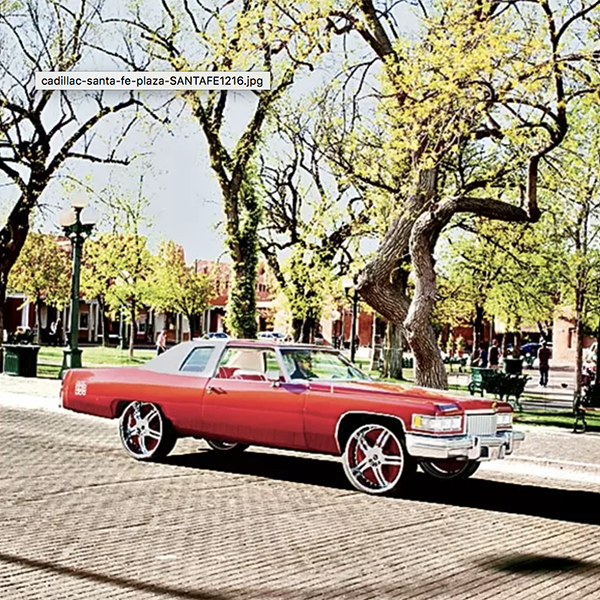 photo: Brian Finke
"The city's carefully constructed image as a mecca of Southwestern-themed art, turquoise jewelry, and folksy spiritualism has lately begun to evolve, thanks to a group of oddball artists and entrepreneurs who insist on seeing their hometown…"
USA TODAY | Eats
Where to Celebrate National Taco Day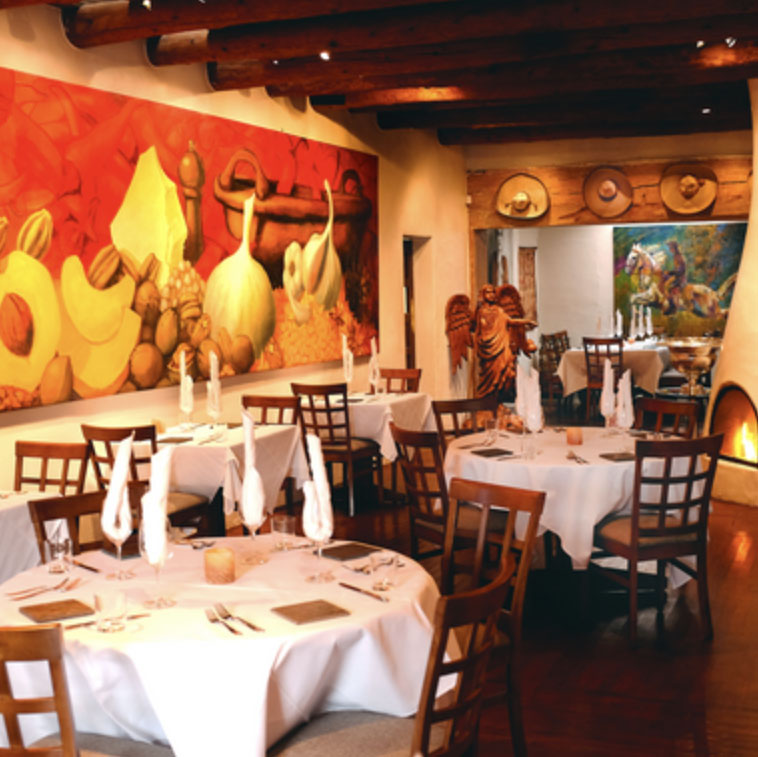 "America loves its tacos. We celebrate them on Cinco de Mayo, Mexican Independence Day, Tuesdays and once a year on National Taco Day. Find the fiesta at some of the most famous Mexican restaurants north of the border…"
FINE LIFESTYLES 
 Sazón:  Dining par Excellence
by Staff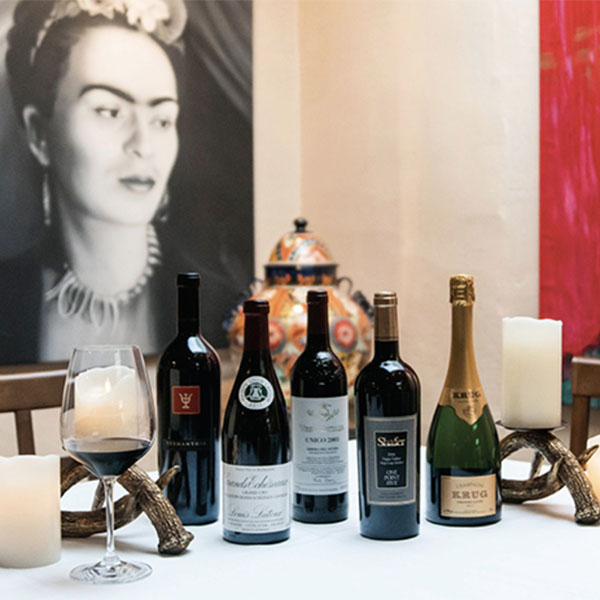 photo: Caitlin Elizabeth & Joslyn Baker
Sazón has only been in Santa Fe for two years, but in that short time has achieved more in terms of food, service and ambiance than many establishments achieve in decades. Chef Fernando Olea, his business partners Lawrence…"
ALBUQUERQUE JOURNAL
At dramatic Sazón, mole takes center stage

by T.M. Collins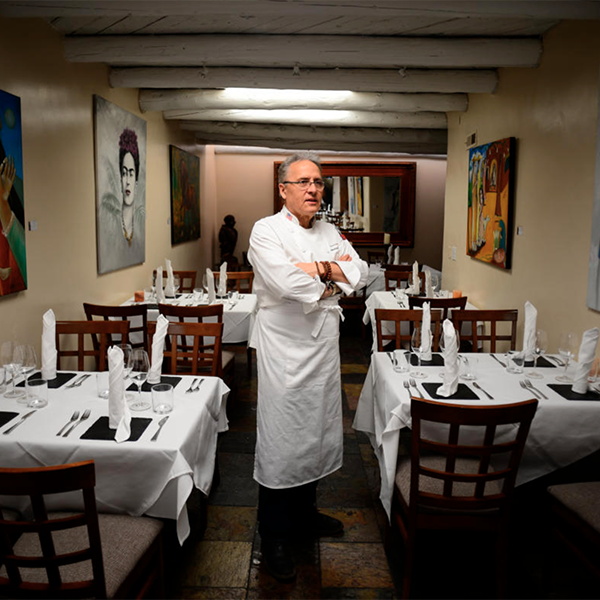 photo: Adolphe Pierre-Louis
"No, not the French Impressionist painter. Not that Cézanne. Sazón, the snappy restaurante nuevo cocinar del Mexicano on Shelby Street, with a name that when translated from the Spanish has any number of meanings…"
DEPARTURES | Restaurants
A Tour of Santa Fe's Food Scene
by Jason Sheeler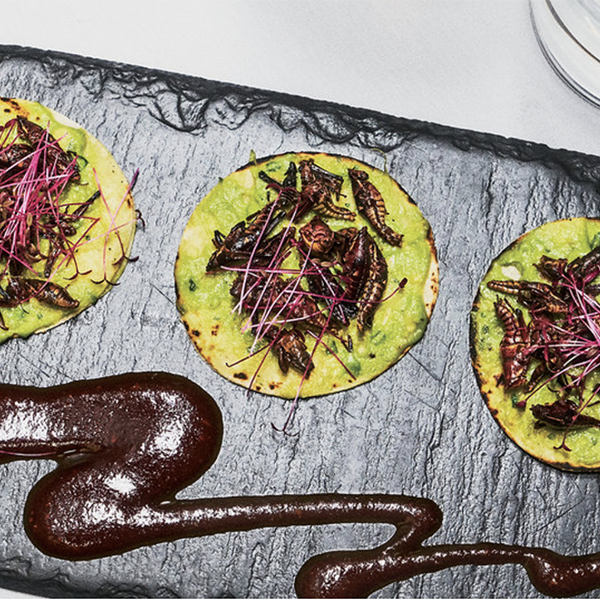 photo: Marcus Nilsson
"First, the crunch of a chapuline (dried grasshopper). Then the kick of chile de árbol and a cool salve of fresh guacamole followed by the warmth of a just-made corn tortilla. That's only the first bite of chef Fernando Olea's chapuline…"
TREND MAGAZINE | Fall 2016
 Memories of Home
by Nancy Zimmerman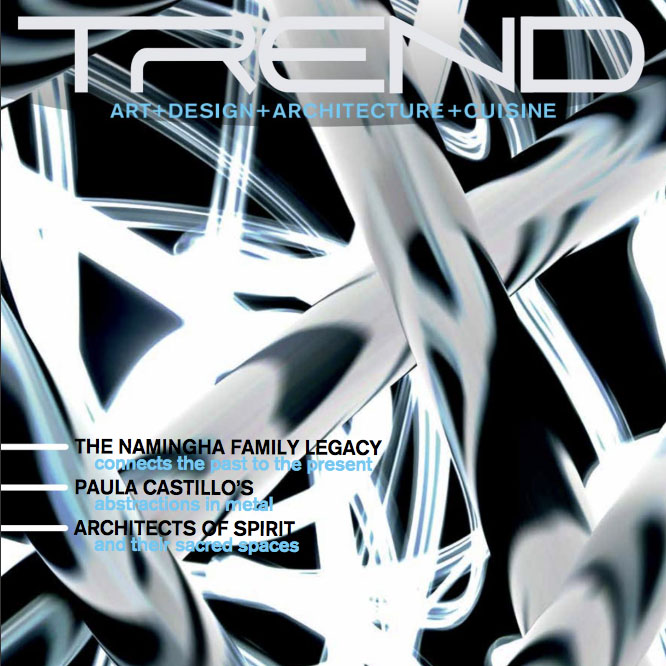 "In Marcel Proust's famous novel Remembrance of Things Past, the author expounded on the concept of involuntary memory and how a simple aroma or flavor can trigger a cascase of recollections and long buried…"
VIDEO: KOB News 4
Santa Fe restaurants receive top rating from AAA
VIDEO: Trend Magazine 2016
Trend Magazine Chef Introductions
Sazón | 505-983-8604
221 Shelby Street
Santa Fe, NM 87501
Dinner Monday-Saturday
Indoor Dining
5pm-8pm
(Closed Sundays)
Dress Code: Smart Casual
*All reservation times are approximate
Sazón is within two blocks from the Santa Fe Plaza, and is walking distance from most downtown hotels.
Learn how we are keeping everyone safe - New Mexico Restaurant Promise

SAZÓN

221 Shelby Street
Santa Fe, NM 87501
505-983-8604

Like being first? Then get the latest Sazón news, before everybody else.