Greetings. Sazón will be temporarily closed for an unforeseen renovation due to a small fire that was contained in an upstairs area, away from the dining room and kitchen.
We are sorry we cannot accommodate you at this time but will announce on our website when we are scheduled to reopen. We apologize for any inconvenience and look forward to seeing you at Sazón in the near future.
Sincerely,
The Sazón Team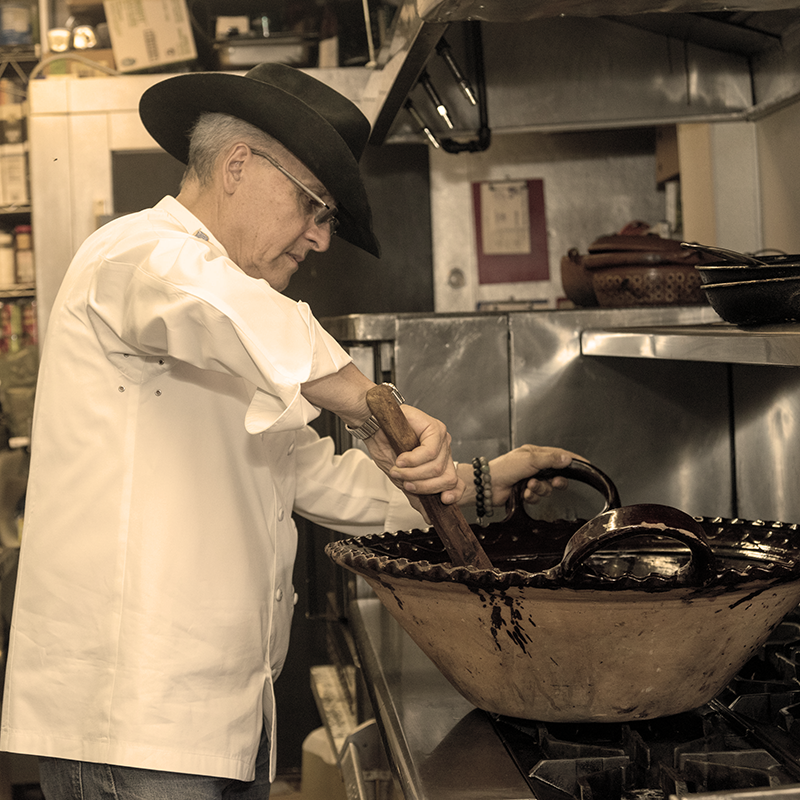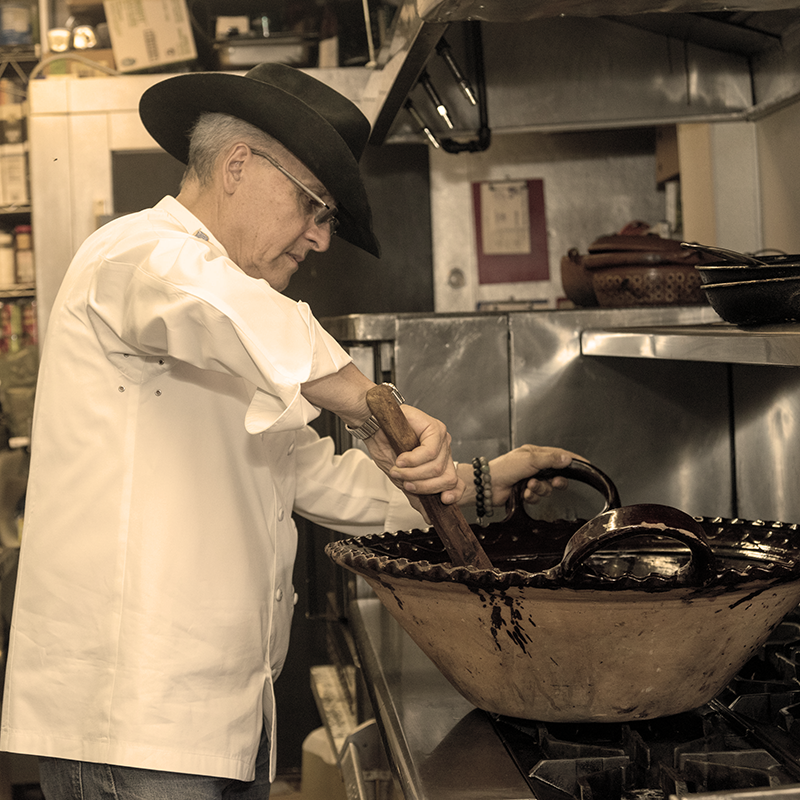 Chef Fernando Olea preparing mole
Originally from Mexico City, Chef Fernando Olea has been enthralling diners in Santa Fe since 1991 with his unique interpretation of contemporary and traditional Mexican dishes. Chef Olea creates sophisticated flavors using Old Mexico's indigenous and culinary traditions alongside ingredients from around the world. His menu is deliberately small, featuring fresh and locally sourced produce and meats when possible. Nothing evokes the mystery of Mexican cuisine more than mole, a regional dish from the heart of the country…..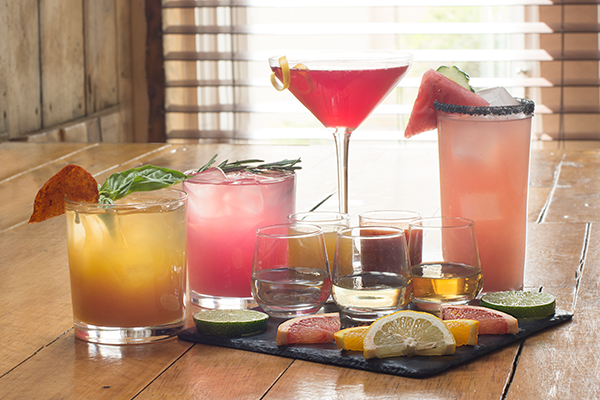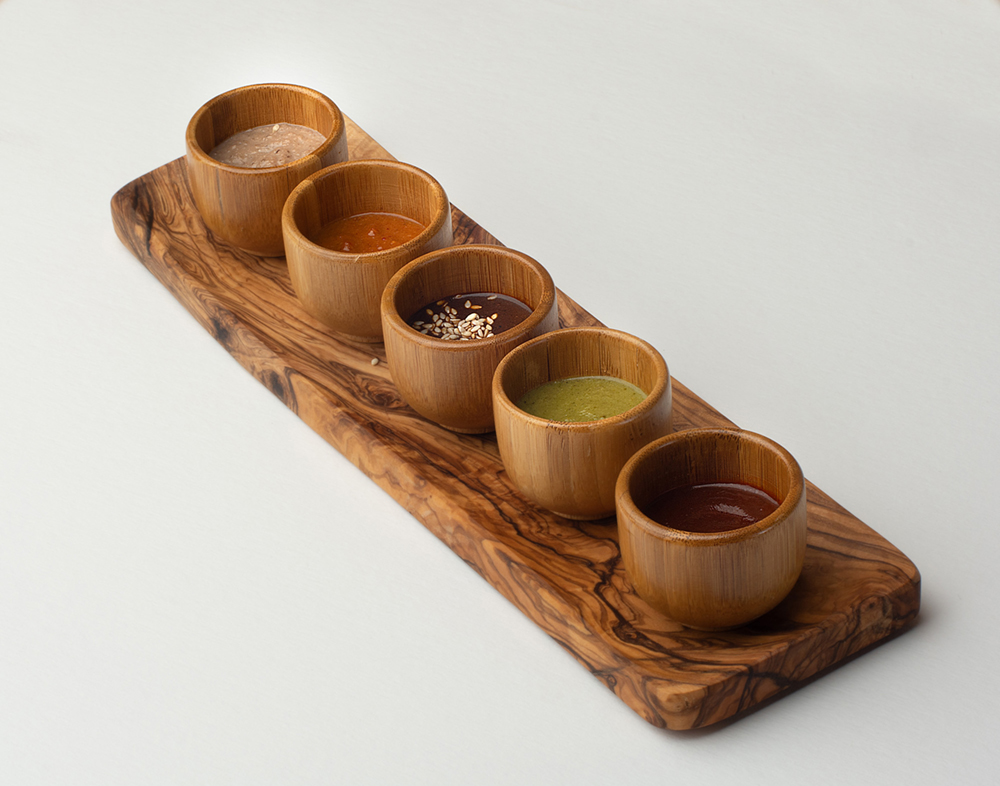 Sazón | 505-983-8604
221 Shelby Street
Santa Fe NM 87501
Sazón is within two blocks from the Santa Fe Plaza, and is walking distance from most downtown hotels.
Monday - Saturday,
Closed Sunday
Bar Service – 4 pm until close
Dinner Service – 5:00 pm until close
*All reservation times are approximate.
*Children 10 years of age or older
SAZÓN

221 Shelby Street
Santa Fe, NM 87501
505-983-8604

Like being first? Then get the latest Sazón news, before everybody else.