The origin of Mexican mole is mysterious. Some say it was an Aztec delicacy served to the Spanish conquistadors. Others say 16th century Hispanic nuns created it. We're not sure of the origin, nor can the original recipe be defined!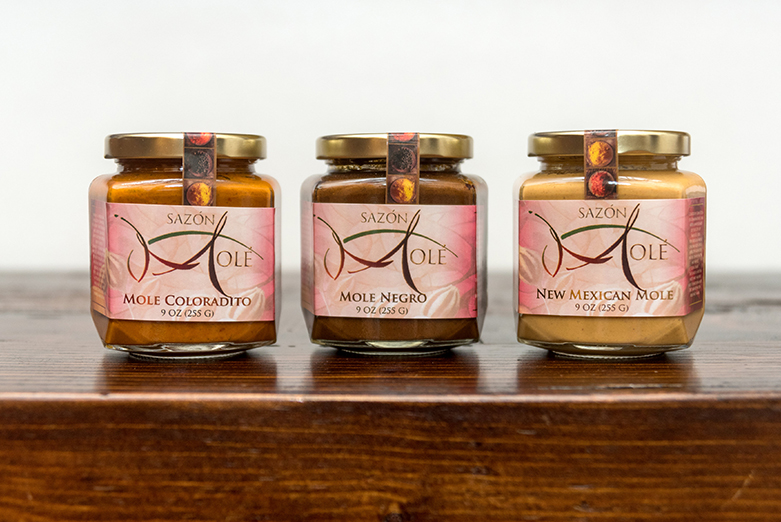 Can't DECIDE which Mole or Salsa to BUY? Save When you buy 3 or more!
No need to worry, you can try them all! Choose 3 or more moles and/or salsas and SAVE money!
Contact Us
Have a question? We are happy to answer it!
Email us or call 505-983-8604.
We'd Love to Hear From You
Sazón | 505-983-8604
221 Shelby Street
Santa Fe, NM 87501
Dinner Monday-Saturday
Indoor Dining
5pm-8pm
(Closed Sundays)
Dress Code: Smart Casual
*All reservation times are approximate
Sazón is within two blocks from the Santa Fe Plaza, and is walking distance from most downtown hotels.
Learn how we are keeping everyone safe - New Mexico Restaurant Promise

SAZÓN

221 Shelby Street
Santa Fe, NM 87501
505-983-8604

Like being first? Then get the latest Sazón news, before everybody else.